Archive: ART
>please note: some links may no longer be active.

Translator and Writer
Avant-garde fiction in America can seem something of an oxymoron, operating less as a forward movement than as a separatist cult that neither desires nor expects to have any influence on mainstream literature. But the absence of influence is also the presence of freedom, a characteristic easily discernible in the work of Lydia Davis. Known for her translations from the French, especially for her version of "Swann's Way," the first volume of Proust's monumental modernist novel, Davis seems to work on the margins as a writer. Her spare, elliptical short fiction is critically acclaimed, but it forms a challenging body of work, dispensing with straightforward narrative in favor of a microscopic examination of language and thought.
Davis's new collection, "Varieties of Disturbance," continues that approach. Sometimes, a title can be nearly as long as the story, as in "Mother's Reaction to My Travel Plans," whose entire text reads: "Gainsville! It's too bad your cousin is dead!" We could almost text-message it, but then we wouldn't get the effect of the surrounding white space, against which the words seem to suggest an almost gnomic quality. We might miss the exclamation marks, the italics, the iambic pentameter; we might miss the insight that we're missing something.
Such self-reflexiveness in the reader is what Davis's fiction seems to aim for. She wants us to engage in a minute scrutiny of language, to pay attention to the valence of words and the logic of syntax for what they reveal of character, interiority and story. Sprinkling her present collection with aphorisms, anecdotes and internal monologues, she ensures that we will read very carefully indeed.
In "What You Learn About the Baby," the narrator addresses the mother of a newborn, each fragment of a section building up a world where life encounters life in all its perplexity, frustration and hope. "How he is curious," the final section reads, "to the limits of his understanding; how he attempts to approach what arouses his curiosity, to the limits of his motion; how confident he is, to the limits of his knowledge; how masterful he is, to the limits of his competence; how he derives satisfaction from another face before him, to the limits of his attention; how he asserts his needs, to the limits of his force."
It's a completely accurate description of most babies, but it's also an oblique comment on adulthood. Davis's incantatory sentences seem to show a being who has transcended limits in his very awareness of limits, which leads us to think that growing up is largely a measure of how far we stray from that first, initial perfection. Such a capacity to make language unleash entire states of existence reveals the extent to which Davis's fiction is influenced by her work as a translator. Apart from Proust, her credits include French thinkers and writers like Maurice Blanchot, Michel Butor and Michel Foucault.
Siddhartha Deb's full review of Lydia Davis' new book in the NYT

Landscapes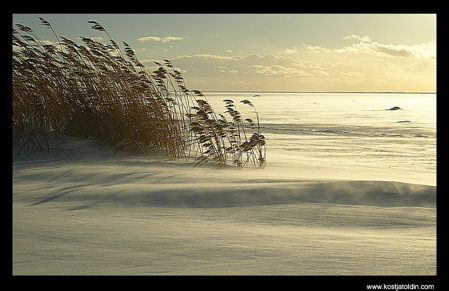 Outdoor-Photos.com offers a positively fabulous collection of landscape photos (be sure to explore their archives)

Creative Marketing (on a Small Scale)
Even if I hadn't read any of the glowing reviews of Miranda July's forthcoming book of stories, No One Belongs Here More Than You, I might have been tempted by her creative marketing skills.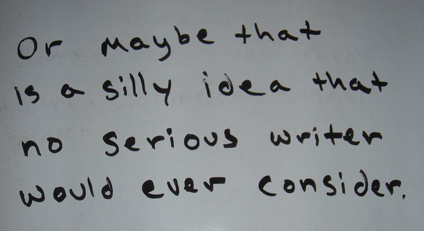 Do visit her site, as I suspect that you'll like it too! (via Amitava Kumar)

Street Music (of unusual quality)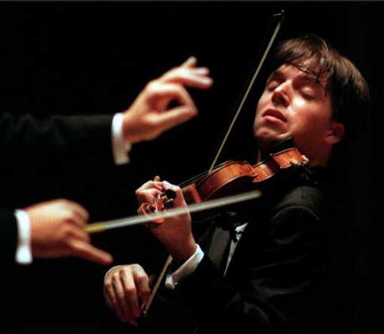 HE EMERGED FROM THE METRO AT THE L'ENFANT PLAZA STATION AND POSITIONED HIMSELF AGAINST A WALL BESIDE A TRASH BASKET. By most measures, he was nondescript: a youngish white man in jeans, a long-sleeved T-shirt and a Washington Nationals baseball cap. From a small case, he removed a violin. Placing the open case at his feet, he shrewdly threw in a few dollars and pocket change as seed money, swiveled it to face pedestrian traffic, and began to play.
It was 7:51 a.m. on Friday, January 12, the middle of the morning rush hour. In the next 43 minutes, as the violinist performed six classical pieces, 1,097 people passed by. Almost all of them were on the way to work, which meant, for almost all of them, a government job. L'Enfant Plaza is at the nucleus of federal Washington, and these were mostly mid-level bureaucrats with those indeterminate, oddly fungible titles: policy analyst, project manager, budget officer, specialist, facilitator, consultant.
Each passerby had a quick choice to make, one familiar to commuters in any urban area where the occasional street performer is part of the cityscape: Do you stop and listen? Do you hurry past with a blend of guilt and irritation, aware of your cupidity but annoyed by the unbidden demand on your time and your wallet? Do you throw in a buck, just to be polite? Does your decision change if he's really bad? What if he's really good? Do you have time for beauty? Shouldn't you? What's the moral mathematics of the moment?
On that Friday in January, those private questions would be answered in an unusually public way. No one knew it, but the fiddler standing against a bare wall outside the Metro in an indoor arcade at the top of the escalators was one of the finest classical musicians in the world, playing some of the most elegant music ever written on one of the most valuable violins ever made. His performance was arranged by The Washington Post as an experiment in context, perception and priorities -- as well as an unblinking assessment of public taste: In a banal setting at an inconvenient time, would beauty transcend?
[snip]
THE CULTURAL HERO OF THE DAY ARRIVED AT L'ENFANT PLAZA PRETTY LATE, in the unprepossessing figure of one John Picarello, a smallish man with a baldish head.
Picarello hit the top of the escalator just after Bell began his final piece, a reprise of "Chaconne." In the video, you see Picarello stop dead in his tracks, locate the source of the music, and then retreat to the other end of the arcade. He takes up a position past the shoeshine stand, across from that lottery line, and he will not budge for the next nine minutes.
Like all the passersby interviewed for this article, Picarello was stopped by a reporter after he left the building, and was asked for his phone number. Like everyone, he was told only that this was to be an article about commuting. When he was called later in the day, like everyone else, he was first asked if anything unusual had happened to him on his trip into work. Of the more than 40 people contacted, Picarello was the only one who immediately mentioned the violinist.
"There was a musician playing at the top of the escalator at L'Enfant Plaza."
Haven't you seen musicians there before?
"Not like this one."
What do you mean?
"This was a superb violinist. I've never heard anyone of that caliber. He was technically proficient, with very good phrasing. He had a good fiddle, too, with a big, lush sound. I walked a distance away, to hear him. I didn't want to be intrusive on his space."
Really?
"Really. It was that kind of experience. It was a treat, just a brilliant, incredible way to start the day."
Read, and view video of the full, fascinating account in the Washington Post
UPDATE: As it turns out, the problem may have been that Bell isn't a good "busker".
(Thanks to David Kaminsky!)

World's best GraFfiti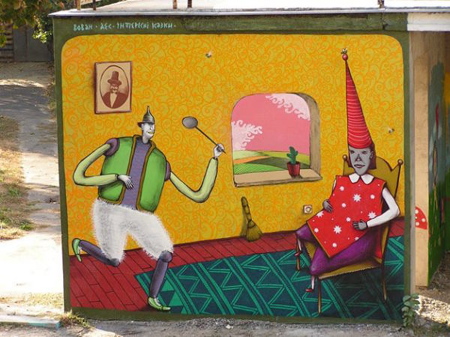 And guess where it's from? The Ukraine! View more fantastic examples here
(via Neatorama)

Leica M8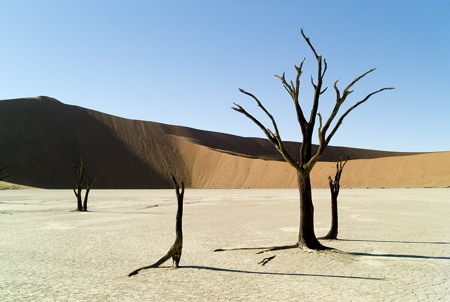 Leica has recently introduced their first digital rangefinder: the M8. Among other advantages, it allows the use of many superb Leica and Zeiss rangefinder lenses. I haven't yet posted any of my early shots, but to give you an idea of what the camera is capable of when in the right hands, take a look at these gorgeous images taken in Namibia by Atlanta-based photographer Dan Suskin.

Sand Art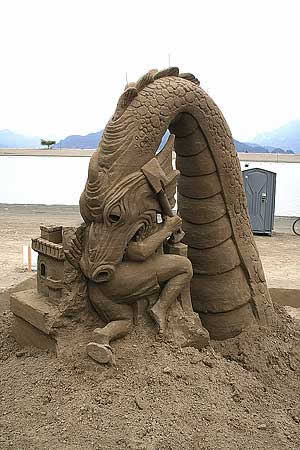 Certainly not in same league as the sand castles which I remember building!
More here (via Geek Press)

Inspirational Street Music
Metro music would be more accurate, and in this case, it's the Paris metro. The group is called Naturally 7, and they are based in Germany.
via Boing Boing
If you like the group, here's another impressive example of their work

It's a shame that I don't have More space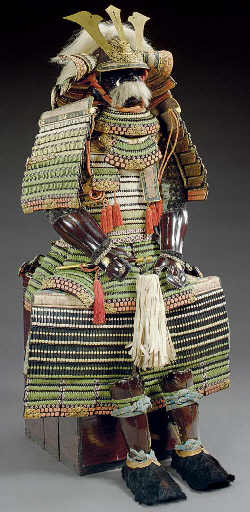 A Do-Maru Suit of Armor
Edo period (18th-19th century)
The suit laced in green and white with scarlet trim at the lowest edges of the bottom lames and comprising a twenty-two plate russet-iron suji bachi mounted with gilt-metal shinodare pierce-carved with chrysanthemum scroll and standing rivets and a four-stage gilt-metal and shakudo tehen kanamomo with chrysanthemum scroll and chrysanthemum petals, the bowl fitted with a wide four-lame neck guard, the mabisashi and fukigaeshi covered with stenciled leather, the kuwagata-dai gilt-metal carved with chrysanthemum scroll, kuwagata and Buddhist ken maedate, helmet bowl decorated with animal hair; the facemask black lacquer with a moustache of applied animal fur, fitted with a three-lame throat guard; an additonal throat guard of two lames decorated with gilt metal chrysanthemum scroll hardware; the do constructed of leather scales lacquered black, the muna-ita covered with stenciled leather and mounted with gilt-metal fittings; sendan-no-ita and kyubi-no-ita decorated to match the do and o-sode; sleeves with solid plates on the forearms lacquered with family crests in gold; kozane haidate; tsutsu suneate; animal fur boots; saihai and fan; two storage boxes
Estimate? $40,000 - 50,000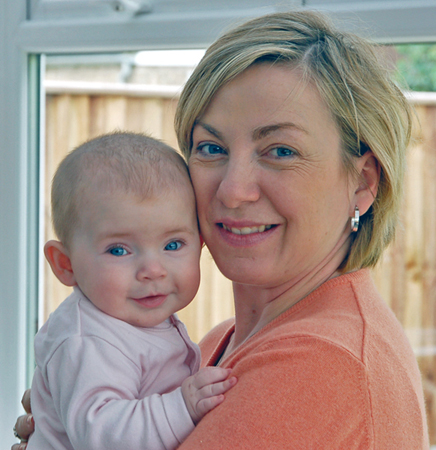 My good friend Fiona, and her daughter Tilly (hmmm...where did she get those eyes?)

Sonny at 76
Many would argue that Sonny Rollins is the most important living jazz artist. At age 76, he shows few signs of slowing down, and reveals some interesting thoughts in The Telegragh (U.K.):
As a youth, Rollins was wayward - arrested for armed robbery in 1950, spending 10 months in jail at Rikers Island, and re-arrested in 1952 for breaking the terms of his parole by using heroin.
But, like many of the more long-lived jazzers, such as Wayne Shorter and Herbie Hancock, he cleaned up his act through the discovery of Eastern philosophy.
In the late '60s, he took a couple of years off to pursue this interest and travelled in India and Japan. "There are so many distractions and temptations on the road that you need a positive discipline like meditation or yoga. I still do yoga every day."
With some of his recordings he has included what people see as banal or even silly material, such as I'm an Old Cowhand or There's No Business Like Show Business. Rollins defends this eclecticism.
"The thing about jazz is that it includes everything. It's a natural organic music that reflects life, and you are going to find drama, poetry, tragedy and a lot of humour, even silliness."
Tenor Madness was his only recording with John Coltrane, who, at the time, was a much less well-known figure than Rollins. Does he ever wish he'd recorded more with Coltrane? "Other people seem to worry about that kind of thing. Regret is not something I have much time for."
He does think, though, about the greats he played with, such as Thelonius Monk and Miles Davis. "I think about these people all the time. Since I was blessed to have played with them and since I am one of the few players from that era remaining, I feel a responsibility to keep my music on as high a level as possible in their honour."
More at The Telegraph

Robert van der Hilst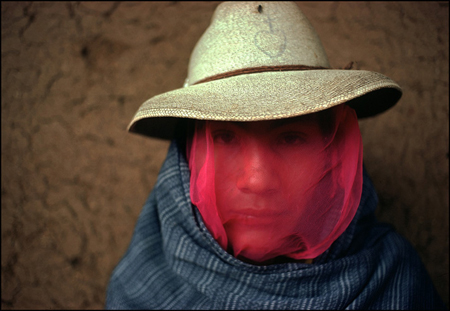 Photographer Robert van der Hilst has a fine eye, and you can explore his various galleries here (the above was taken from his Mexico gallery). (via Joerg at Conscientious)

Chicago, circa 1980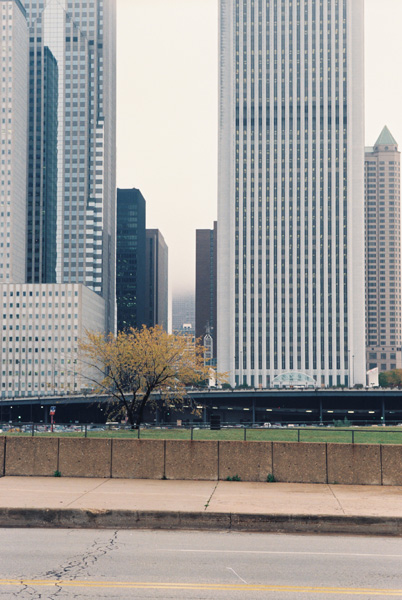 Weller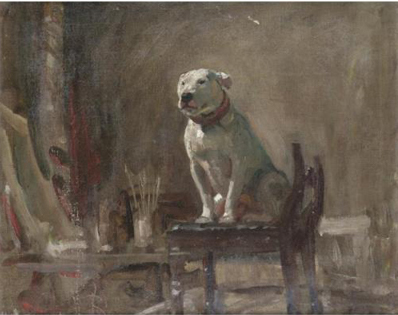 Sir Alfred Munnings is best known as perhaps the finest equine artist ever. He wasn't so bad with dogs, either, as the above image suggests. The painting is entitled A Bull-Terrier named Weller, and is due to be sold shortly through Sotheby's for roughly $150,000.
As an amusing aside, Munnings was reported to have said of his own terrier Joe "He was the most faithful, queer little companion in the world".

More ART? click here!
•••