Archive: OTHER
>please note: some links may no longer be active.

The Great Seed Robbery
The seed, the source of life, the embodiment of our biological and cultural diversity, the link between the past and the future of evolution, the common property of past, present and future generations of farming communities who have been seed breeders is today being stolen from the farmers and being sold back to us as "propriety" seed, owned by corporations like Monsanto.
Under pressure of India's Prime Minister's Office (which in turn is under the pressure of the White House because of signing the U.S–India Agriculture Agreement) the States are signing MOU's with seed corporations to privatise our rich and diverse genetic heritage. The Government of Rajasthan has signed seven MOU's with Monsanto, Advanta, DCM-Sriram, Kanchan Jyoti Agro Industries, PHI Seeds Pvt. Ltd, Krishidhan Seeds and J.K. Agri Genetics.
While what is being undertaken is a great seed robbery under the supervision of the State, it is being called PPP – Private Public Partnership.
The MOU with Monsanto focuses on Maize, Cotton, and vegetables (hot pepper, tomato, cabbage, cucumber, cauliflower, water melon). It will in effect hand over to Monsanto millennia of breeding by farmers. The State will subsidize Monsanto's breeding. It will allow Monsanto's propaganda to replace extension by promoting "awareness building activities under Monsanto's "gurukulam" training package with recommended package of practices for Rajasthan". The State infrastructure will thus function for promotional activities of the companies. The private companies seed distribution will be based on "seed supply and distribution arrangements involving leverage of extensive government – owned network".
Thus farmers' varieties will be replaced by increasing "Seed Replacement Rate" – which in effect erases in one season million of years of evolution and thousands of years of farmers breeding. Instead of breeding and distributing public varieties, the state agriculture universities are acting against their public mandate and violating the public interst by facilitating the privatization of the seed supply.
much more from Vandana Shiva at Food Freedom

How Finland became an education leader
How has one industrialized country created one of the world's most successful education systems in a way that is completely hostile to testing? That's the question asked -- and answered -- in a new documentary called "The Finland Phenomenon: Inside the World's Most Surprising School System." Examining the nation with one of the most comparatively successful education systems on the planet, the film contradicts the test-obsessed, teacher-demonizing orthodoxy of education "reform" that now dominates America's political debate.
On my KKZN-AM760 radio show, I talked to Harvard researcher Tony Wagner, who narrates the film and who is the author of the 2008 book "The Global Achievement Gap: Why Even Our Best Schools Don't Teach the New Survival Skills Our Children Need -- And What We Can Do About It." The interview became the basis for my recent newspaper column on the subject. Because that column generated so much feedback, I wanted to publish this abridged transcript of our larger discussion. You can listen to the full interview here.
What has Finland achieved, and what's the history behind its improved education system?
In the early 1970s, Finland had an underperforming education system and a pretty poor agrarian economy based on one product -- trees, and they were chopping them down at a rapid rate that wasn't going to get them very far. So they knew they had to completely revamp their education system in order to create a true knowledge-based economy.
So they began in the 1970s by completely transforming the preparation and selection of future teachers. That was a very important fundamental reform because it enabled them to have a much higher level of professionalism among teachers. Every teacher got a masters degree, and every teacher got the very same high quality level of preparation.
So what has happened since is that teaching has become the most highly esteemed profession. Not the highest paid, but the most highly esteemed. Only one out of every 10 people who apply to become teachers will ultimately make it to the classroom. The consequence has been that Finland's performance on international assessments, called PISA, have consistently outranked every other western country, and really there are only a handful of eastern countries that are educating with the same results.
read more of David Sirota's fascinating article at Salon.com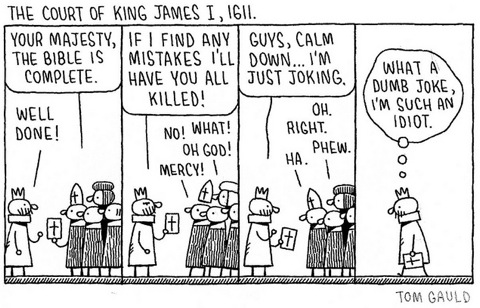 Tom Guald at flickr

Scientists Warn of Link Between Dangerous New Pathogen and Monsanto's Roundup
A plant pathologist experienced in protecting against biological warfare recently warned the USDA of a new, self-replicating, micro-fungal virus-sized organism which may be causing spontaneous abortions in livestock, sudden death syndrome in Monsanto's Roundup Ready soy, and wilt in Monsanto's RR corn.
Dr. Don M. Huber, who coordinates the Emergent Diseases and Pathogens committee of the American Phytopathological Society, as part of the USDA National Plant Disease Recovery System, warned Agriculture Secretary, Tom Vilsack, that this pathogen threatens the US food and feed supply and can lead to the collapse of the US corn and soy export markets. Likewise, deregulation of GE alfalfa "could be a calamity," he noted in his letter...
[snip]
Dear Secretary Vilsack:
A team of senior plant and animal scientists have recently brought to my attention the discovery of an electron microscopic pathogen that appears to significantly impact the health of plants, animals, and probably human beings. Based on a review of the data, it is widespread, very serious, and is in much higher concentrations in Roundup Ready (RR) soybeans and corn—suggesting a link with the RR gene or more likely the presence of Roundup. This organism appears NEW to science!
This is highly sensitive information that could result in a collapse of US soy and corn export markets and significant disruption of domestic food and feed supplies. On the other hand, this new organism may already be responsible for significant harm (see below). My colleagues and I are therefore moving our investigation forward with speed and discretion, and seek assistance from the USDA and other entities to identify the pathogen's source, prevalence, implications, and remedies.
We are informing the USDA of our findings at this early stage, specifically due to your pending decision regarding approval of RR alfalfa. Naturally, if either the RR gene or Roundup itself is a promoter or co-factor of this pathogen, then such approval could be a calamity. Based on the current evidence, the only reasonable action at this time would be to delay deregulation at least until sufficient data has exonerated the RR system, if it does.
For the past 40 years, I have been a scientist in the professional and military agencies that evaluate and prepare for natural and manmade biological threats, including germ warfare and disease outbreaks. Based on this experience, I believe the threat we are facing from this pathogen is unique and of a high risk status. In layman's terms, it should be treated as an emergency.
much more at dissident voice

Surprise, Surprise: Whole Foods Sells Out
"The policy set for GE alfalfa will most likely guide policies for other GE crops as well. True coexistence is a must." - Whole Foods Market, Jan. 21, 2011
In the wake of a 12-year battle to keep Monsanto's Genetically Engineered (GE) crops from contaminating the nation's 25,000 organic farms and ranches, America's organic consumers and producers are facing betrayal. A self-appointed cabal of the Organic Elite, spearheaded by Whole Foods Market, Organic Valley, and Stonyfield Farm, has decided it's time to surrender to Monsanto. Top executives from these companies have publicly admitted that they no longer oppose the mass commercialization of GE crops, such as Monsanto's controversial Roundup Ready alfalfa, and are prepared to sit down and cut a deal for "coexistence" with Monsanto and USDA biotech cheerleader Tom Vilsack.
In a cleverly worded, but profoundly misleading email sent to its customers last week, Whole Foods Market, while proclaiming their support for organics and "seed purity," gave the green light to USDA bureaucrats to approve the "conditional deregulation" of Monsanto's genetically engineered, herbicide-resistant alfalfa. Beyond the regulatory euphemism of "conditional deregulation," this means that WFM and their colleagues are willing to go along with the massive planting of a chemical and energy-intensive GE perennial crop, alfalfa; guaranteed to spread its mutant genes and seeds across the nation; guaranteed to contaminate the alfalfa fed to organic animals; guaranteed to lead to massive poisoning of farm workers and destruction of the essential soil food web by the toxic herbicide, Roundup; and guaranteed to produce Roundup-resistant superweeds that will require even more deadly herbicides such as 2,4 D to be sprayed on millions of acres of alfalfa across the U.S.
[snip]
The main reason, however, why Whole Foods is pleading for coexistence with Monsanto, Dow, Bayer, Syngenta, BASF and the rest of the biotech bullies, is that they desperately want the controversy surrounding genetically engineered foods and crops to go away. Why? Because they know, just as we do, that 2/3 of WFM's $9 billion annual sales is derived from so-called "natural" processed foods and animal products that are contaminated with GMOs. We and our allies have tested their so-called "natural" products (no doubt WFM's lab has too) containing non-organic corn and soy, and guess what: they're all contaminated with GMOs, in contrast to their certified organic products, which are basically free of GMOs, or else contain barely detectable trace amounts.
Approximately 2/3 of the products sold by Whole Foods Market and their main distributor, United Natural Foods (UNFI) are not certified organic, but rather are conventional (chemical-intensive and GMO-tainted) foods and products disguised as "natural."
Unprecedented wholesale and retail control of the organic marketplace by UNFI and Whole Foods, employing a business model of selling twice as much so-called "natural" food as certified organic food, coupled with the takeover of many organic companies by multinational food corporations such as Dean Foods, threatens the growth of the organic movement.
more sordid details at Food Freedom

Newspapers and Thinking the Unthinkable
Back in 1993, the Knight-Ridder newspaper chain began investigating piracy of Dave Barry's popular column, which was published by the Miami Herald and syndicated widely. In the course of tracking down the sources of unlicensed distribution, they found many things, including the copying of his column to alt.fan.dave_barry on usenet; a 2000-person strong mailing list also reading pirated versions; and a teenager in the Midwest who was doing some of the copying himself, because he loved Barry's work so much he wanted everybody to be able to read it.
One of the people I was hanging around with online back then was Gordy Thompson, who managed internet services at the New York Times. I remember Thompson saying something to the effect of "When a 14 year old kid can blow up your business in his spare time, not because he hates you but because he loves you, then you got a problem." I think about that conversation a lot these days.
The problem newspapers face isn't that they didn't see the internet coming. They not only saw it miles off, they figured out early on that they needed a plan to deal with it, and during the early 90s they came up with not just one plan but several. One was to partner with companies like America Online, a fast-growing subscription service that was less chaotic than the open internet. Another plan was to educate the public about the behaviors required of them by copyright law. New payment models such as micropayments were proposed. Alternatively, they could pursue the profit margins enjoyed by radio and TV, if they became purely ad-supported. Still another plan was to convince tech firms to make their hardware and software less capable of sharing, or to partner with the businesses running data networks to achieve the same goal. Then there was the nuclear option: sue copyright infringers directly, making an example of them.
As these ideas were articulated, there was intense debate about the merits of various scenarios. Would DRM or walled gardens work better? Shouldn't we try a carrot-and-stick approach, with education and prosecution? And so on. In all this conversation, there was one scenario that was widely regarded as unthinkable, a scenario that didn't get much discussion in the nation's newsrooms, for the obvious reason.
The unthinkable scenario unfolded something like this...
continue reading Clay Shirky's excellent analysis

Filmmaker Ross Harris' excellent 10-second video tour of his home
(via Boing Boing)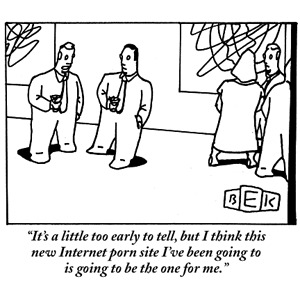 The New Yorker Cartoon Bank

The Shadow Scholar
The request came in by e-mail around 2 in the afternoon. It was from a previous customer, and she had urgent business. I quote her message here verbatim (if I had to put up with it, so should you): "You did me business ethics propsal for me I need propsal got approved pls can you will write me paper?"
I've gotten pretty good at interpreting this kind of correspondence. The client had attached a document from her professor with details about the paper. She needed the first section in a week. Seventy-five pages.
I told her no problem.
It truly was no problem. In the past year, I've written roughly 5,000 pages of scholarly literature, most on very tight deadlines. But you won't find my name on a single paper.
I've written toward a master's degree in cognitive psychology, a Ph.D. in sociology, and a handful of postgraduate credits in international diplomacy. I've worked on bachelor's degrees in hospitality, business administration, and accounting. I've written for courses in history, cinema, labor relations, pharmacology, theology, sports management, maritime security, airline services, sustainability, municipal budgeting, marketing, philosophy, ethics, Eastern religion, postmodern architecture, anthropology, literature, and public administration. I've attended three dozen online universities. I've completed 12 graduate theses of 50 pages or more. All for someone else.
You've never heard of me, but there's a good chance that you've read some of my work. I'm a hired gun, a doctor of everything, an academic mercenary. My customers are your students. I promise you that. Somebody in your classroom uses a service that you can't detect, that you can't defend against, that you may not even know exists.
I work at an online company that generates tens of thousands of dollars a month by creating original essays based on specific instructions provided by cheating students. I've worked there full time since 2004. On any day of the academic year, I am working on upward of 20 assignments.
In the midst of this great recession, business is booming. At busy times, during midterms and finals, my company's staff of roughly 50 writers is not large enough to satisfy the demands of students who will pay for our work and claim it as their own.
more from The Chronicle of Higher Education

If you aren't rich you should always look useful.
– Louis-Ferdinand Céline, Journey to the End of the Night, 1932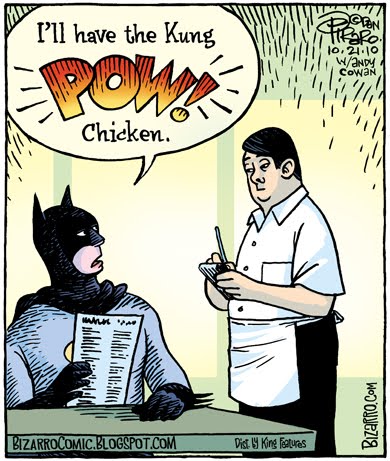 via The Ephemerist

They… brought us parrots and balls of cotton and spears and many other things, which they exchanged for the glass beads and hawks' bells. They willingly traded everything they owned…. They were well-built, with good bodies and handsome features…. They do not bear arms, and do not know them, for I showed them a sword, they took it by the edge and cut themselves out of ignorance. They have no iron. Their spears are made of cane…. They would make fine servants…. With fifty men we could subjugate them all and make them do whatever we want.
Christopher Columbus writing about the Arawaks in his journal, as quoted from Howard Zinn's A People's History of the United States.

How Big is Africa?

More other? click here!
•••