and yet, 40 years later...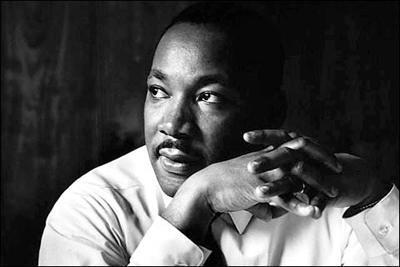 Beyond the perfunctory (and too often politically expedient) annual remembrances of Dr. Martin Luther King, and beyond his four most famous words and the speech within which they were uttered, there are many words of wisdom to be rediscovered. Words which challenge us now – more than ever – to think carefully about what is happening to our society.
From a speech which Dr. King gave on April 4, 1967, at a meeting of Clergy and Laity Concerned at Riverside Church in New York City:
I am convinced that if we are to get on the right side of the world revolution, we as a nation must undergo a radical revolution of values. We must rapidly begin the shift from a "thing-oriented" society to a "person-oriented" society. When machines and computers, profit motives and property rights are considered more important than people, the giant triplets of racism, economic exploitation, and militarism are incapable of being conquered.
[snip]
Here is the true meaning and value of compassion and nonviolence when it helps us to see the enemy's point of view, to hear his questions, to know his assessment of ourselves. For from his view we may indeed see the basic weaknesses of our own condition, and if we are mature, we may learn and grow and profit from the wisdom of the brothers who are called the opposition.
Read the full, remarkable text here (thanks to the Feral Scholar)

•••



home
books


daily reads

film


favorite posts
pinter on politicians' language

music



art

archives